About MIM
MIM (Made in Mongolia) creates beautifully handcrafted slippers and felt products, seamlessly blending a thousand-year-old tradition with contemporary design and function.
Fashioned from natural wool sourced in the magnificent central Mongolian steppe region and shaped in the heart of the Gobi Desert, our slippers are of the highest quality of felt products in Mongolia.
Browse through our beautiful new range, check out the natural materials and how they are crafted, see where the profits go, and visit our News section to get a unique insight into Mongolia's way of life.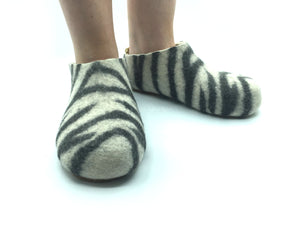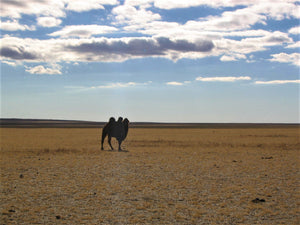 Our Slippers
Built on traditional skills handed down through thousands of years, MIM's hand-crafted felt products are recognised as a unique quality brand. MIM's felt products are recognised as the finest in Mongolia, made by experienced craftswomen, with high standards who take pride in their work. Each pair of slippers is marked and signed by their maker.
Buy Online
Support for Women
Our purpose, like our product, is unique; creating training and employment opportunities for woman while encouraging social entrepreneurship. Working closely with Asral NGO MIM provides its employees and their families with educational and health care supports. The majority of MIM staff are from single parent households those families identified as being most at risk of experiencing extreme poverty and malnourishment.
Asral Mongolia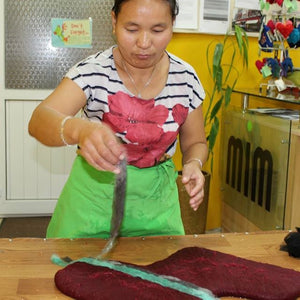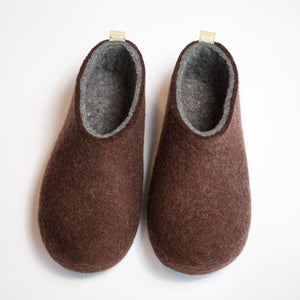 Contact Us
Contact: mimireland@gmail.com
Support No: 00353874166881
Address: Jampa Ling, Bawnboy
Co. Cavan, Ireland H14 E286

Contact Form